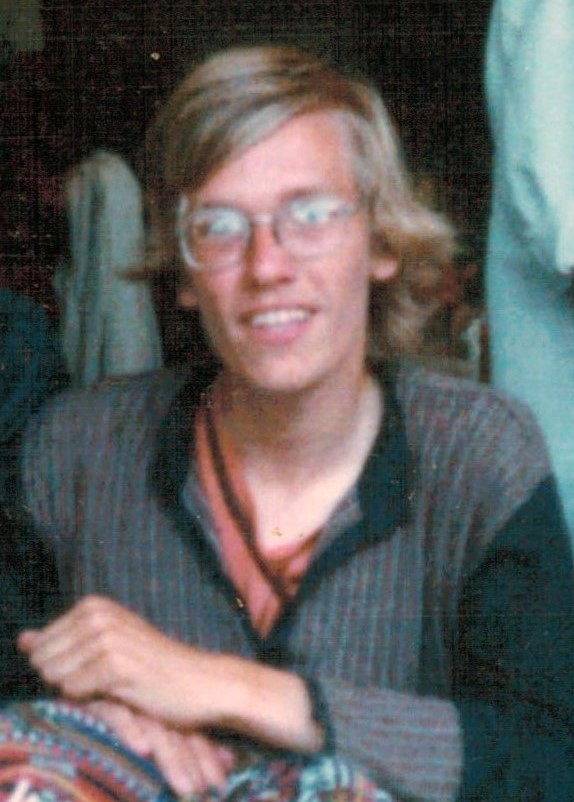 Tussen 1965 en 1980 reisden honderdduizenden Westerse jongeren uit Europa, Noord-Amerika en Australië over land naar India en Nepal. Ondanks de verschillen in route, reisduur, ervaringen of drijfveren (wanderlust, drugs, verlichting, enz.), was de reis voor vrijwel iedereen een transformerende, hoewel soms hachelijke ervaring. Veel van de verhalen van Nederlandse en buitenlandse reizigers die hier verzameld zijn ademen het jeugdige verlangen naar vrijheid en avontuur dat mij zelf nog zo sterk is bijgebleven van die tijd.
Reacties en aanvullingen zijn welkom op g.aartsen [at] xs4all.nl.
---
Ervaringen van andere Nederlanders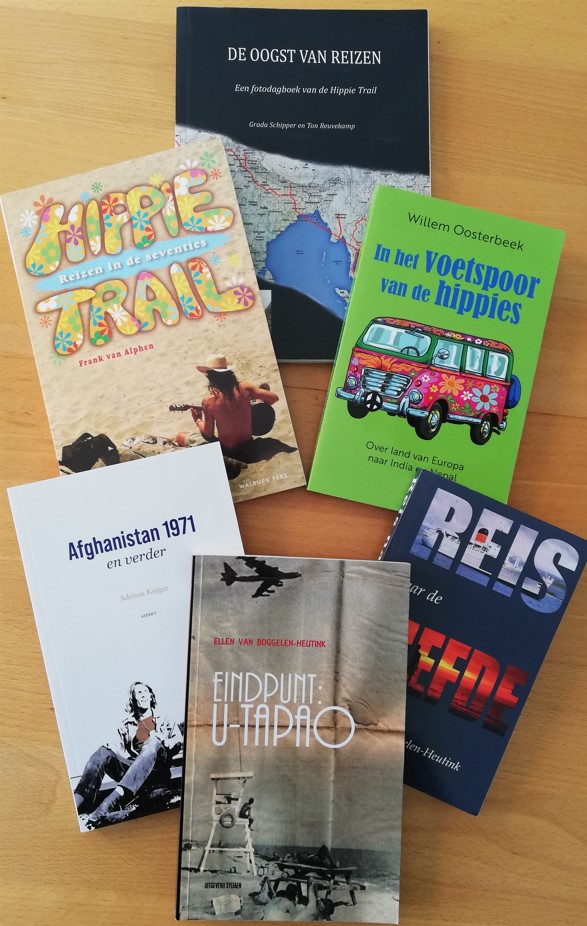 1967: Hans Roodenburg, On the Hippie Trail (blog/Engels, 2006)
1968: Ellen Heutink, Reis naar de liefde (Ipaa, 2016. Heruitgegeven als Eindpunt U-Tapao, Sylfaen, 2019)
1971: Adriaan Krijger, Afghanistan 1971 en verder (Aspekt, 2021)
1973: Zbigniew Kosc, Journey to Afghanistan (1973) (foto's, 2008)
1974: Jean van Berkel, On the Road to Kabul en To Pakistan, India and Nepal and overland back to Europe (blogs/Engels, 2002)
1974: Grada Schipper en Ton Reuvekamp, De oogst van reizen – Een fotodagboek van de hippie trail (Brave New Books, 2020)
1975+79: Frank van Alphen, Hippie Trail – reizen in de seventies (Walburg Pers, 2008)
1975: Hans Grimm, Hippy trail 1975 (Flickr fotoblog/Engelse bijschriften, 2007)
1976: Jan Pauwels, JePe's Blog - Over mij (blog, 2021)
1977: Gerard Aartsen, Van Nederland naar Nepal – en weer terug (dit blog, 2021)
1977: Wim de Groot, Indian travel journal 1977 (blog, 2017)
1978: Rob Gerritsen, Afghanistan (fotoblog; interview Focus 2020)
⁍ Het blad Plus publiceerde de ervaringen van enkele lezers: Pluslezers over hun eigen Hippie Trail (2012)
⁍ Schrijver Willem Oosterbeek sprak met reizigers: In het voetspoor van de hippies (De Geus, 2019)
---
Ervaringen van reizigers uit andere landen (een selectie; in het Engels tenzij anders aangegeven)
1968: Steven Abrams (VK), A Diary of my overland journey from England to Australia (blog, 2003)
1969: Erik Pontoppidan (Denemarken), The Hippie Trail - The Road to Paradise (blog, z.d.)
1969: Bruce Thomas (Australië), Overland Odyssey 1969: Colombo to London by Car Along the Legendary Hippie Trail (blog, 2018)
1971: Heinz Wüppen (Duitsland), Hippietrail 70er Jahre, Reise meines Lebens. Mit Auto nach Afghanistan, Indien, Nepal (videoverslag, 2013-update 2023)
1973: Jude Eaton (VK), England to Australia (1973) Anticipation - Part Two, Parts Three - Five (blogs, 2019)
1973: Tony Walton (VK), On The Hippie Trail: Overland to India and Nepal in 1973 (blog, 2012)
1974: Richard Gregory (VK), The Hippie Trail 1974 – London to Kathmandu (blog, 2006)
1974: Rudolf Landolt (Zwitserland), The Hippie Trail – The Journey of Life (blog, 2022)
1975: Simon Andrews (VK), The Hippy Trail to India 1975 (blog, 2015)
1975: Michael Taylor (VK), A BIT of a trip – on the Hippie Trail (blog, 2017)
1976: Mario Paluan (Italië), Sei stato a Kabul? (blog/Italiaans, 2022)
1977: Vitsnu Pongsmai (Thailand), On the Hippie Trail to India 1977 – From Munich to Madras (blog, 2014)
1977: Peter Engelhardt (Duitsland), Kulturschock Hippie-trail (blog/Duits, 2006)
1977: Robert Louis Kreamer (VS/VK), The Hippie Trail: After Europe, Turn Left (Fonthill Media, 2019)
1977: Evelyne Segura (Frankrijk), "On the road" ... vers l'Inde (video blogs/Frans, 2013)
1978: Rick Steves (VS), Istanbul to India by bus en Afghanistan: Reflections from a "Trip of a Lifetime" (Literally) in 1978 (blog, 2021)
⁍ Klik hier voor een uitgebreid overzicht met ervaringen van 'hippie trail'-ers uit de hele wereld.
---
Ervaringen van 'overland' buschauffeurs
1967: Michael Baker (VK), Journey to Katmandu (David & Charles, 1974)
1972: Jonathan Benyon (VK), Road to Goa (blog, 2007, 2021)
1973: Derek Amey (VK), Travelling Overland...The Adventure of a Lifetime (blog, 2005)
1980: Darcy O'Donnell (Australië), Overland: London to Kathmandu (blog, 2008?)
---
Ervaringen van Nepalezen met 'hippie trail'-ers
Jagannath Adhikari, My encounter with hippies (blog, 2019)
Ram Prasad Manandhar, Snowman Café fotocollectie (Nepal Picture Library, 2018)
Mohan Krishna Mulepati, Himalayan Coffee Bar fotocollectie (Nepal Picture Library, 2018)
Trilochan Shrestha, The Gangster of Love (Nepali Times artikel, 2018)
Prasiit Sthapit, Something Big And Glorious And Magnificently Insane: Hippie Kathmandu, (Photo Kathmandu Exhibition, 2018)
---
Documentaires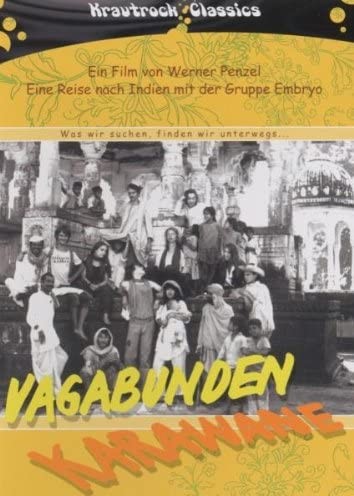 1970: The Hippy Trail (BBC2: Man Alive, Engeland)
1973: Unterwegs auf dem Hippie-Trail: Junge Schweizer auf dem Guru-Trip (SF DRS: Ausreisen, ausreissen, Zwitserland)
1977: The Road to Kathmandu (BBC2: The World About Us, Engeland)
1979: An Asian Overlander (Top Deck Travel, Londen/Australië)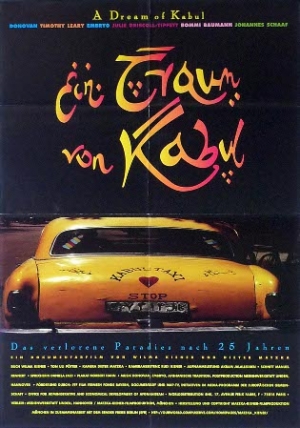 1980: Vagabunden Karawane: Musikalische Begegnungen auf dem Weg nach Indien - 1979 (Werner Penzel, Duitsland) (DVD 2005)
1996: *Ein Traum von Kabul (Matzka-Kiener Filmproduktionen, Duitsland) (DVD 2006)
2007: *High sein, frei sein, überall dabei sein (Arte: Summer of Love, 5 afl., Frankrijk/Duitsland)
– Auf dem Hippie-Trail nach 1. Ibiza; 2. Marokko; 3. Kabul; 4. Goa; 5. Kathmandu
2016: *Verlorenes Paradies: das Kabul der Hippies (ORF2: Weltjournal+, Oostenrijk)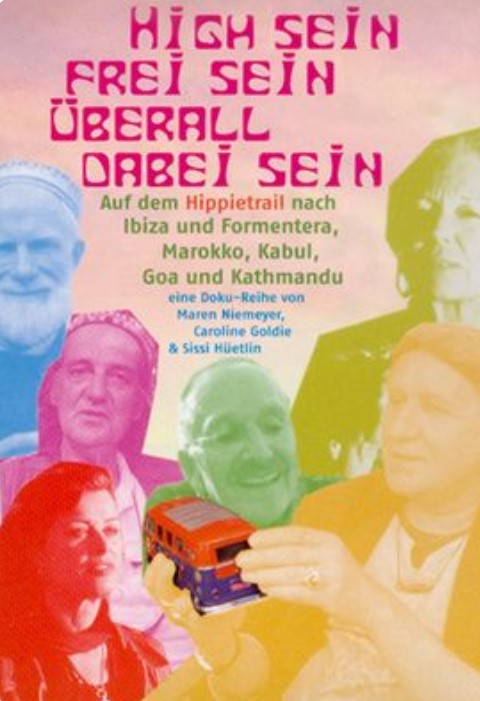 2017: Op vakantie naar Afghanistan (VPRO: Andere Tijden)
2021: Blazing the Hippie Trail – Overland to Asia 1955-80 (Richard Gregory, VK; uitgebreid 2022)
2022: On the Hippie Trail Through Afghanistan and India, 1978 (Rick Steves Monday Night Travel, VS)
* NB: Van de historische beelden uit Ein Traum von Kabul (1996; 80 min.) werd een deel hergebruikt voor de High sein...-aflevering over Kaboel (2007; 25 min). Verlorenes Paradies (2016; 47 min.) is een herbewerking van beide.
---
Studies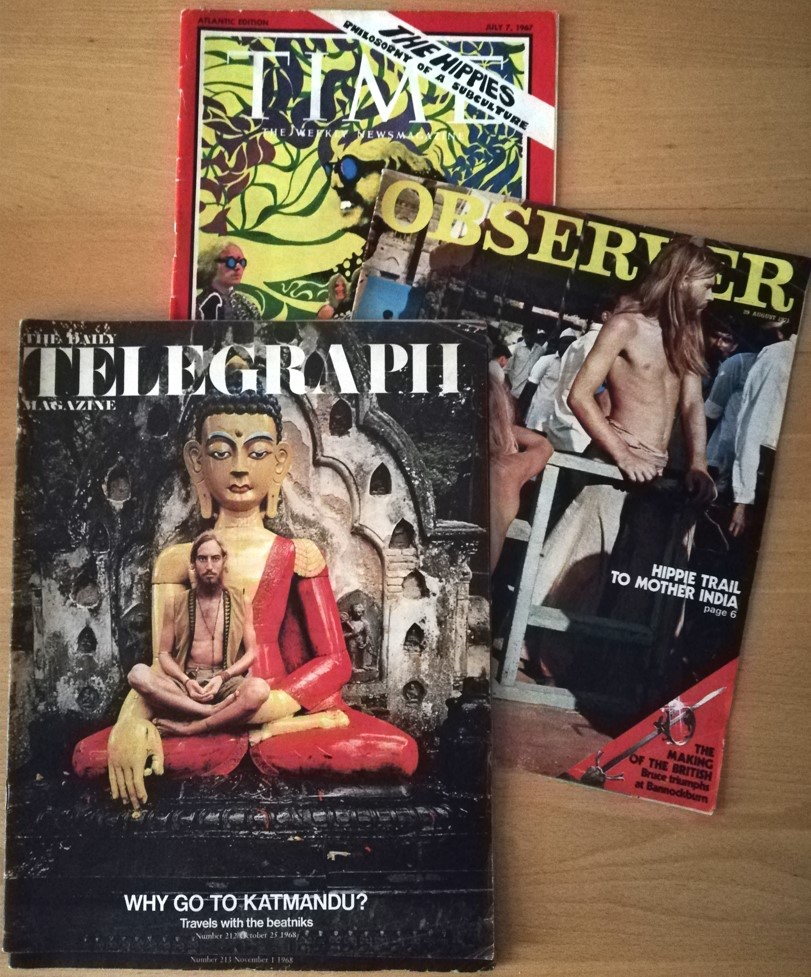 Volgens 'hippie trail'-historicus Richard Gregory begon het verschijnsel circa 1964, toen de eerste Westerse jongeren over land van Europa naar Kathmandu reisden omdat hasj daar legaal was. Door het weekblad Time aanvankelijk aangeduid als de 'Hashish Trail', werd het door het groeiende aantal opvallende reizigers in de Britse pers vanaf 1968 bekend als de 'Hippie Trail'. De jongeren zelf hadden het gewoon over hun "reis naar India" en noemden zichzelf ook geen "hippie". Georganiseerde busreizen voor meer traditionele reizigers volgden al sinds 1957 grotendeels dezelfde route, maar dan deed je 'The Overland', die tot 1980 naast de 'hippie trail' bleef bestaan.
Mark Liechty (VS), Building the Road to Kathmandu: Notes on the History of Tourism in Nepal (Himalaya - Journal of the Association for Nepal and Himalayan Studies, 2005)
Richard Gregory (VK), A Pukka History of the Hippie Trail (2008; uitgebreid 2023)
Darragh van der Stel (NL), BOM Shiva Shanka. Een analyse van de reis van Westerse jongeren over de Hippie Trail tussen 1966 en 1980 (Master-scriptie, Erasmus Universiteit Rotterdam, 2011)
Mark Liechty (VS), Something Big And Glorious And Magnificently Insane: Hippie Kathmandu (Social Science Baha Talk, 2013)
Dilek Özyildirim (Duitsland), Der Hippie Trail als neue Form der Pilgerreise. Ein Vergleich zwischen der christlichen Wallfahrt nach Jerusalem und dem Hippie Trail nach Indien (Bachelor-scriptie, Universität Augsburg, 2013)
Agnieszka Sobocinska (Australia), Following the 'hippie sahibs': colonial cultures of travel and the hippie trail (Journal of Colonialism & Colonial History, Vol.15, No.2, Johns Hopkins University Press, 2014)
Grant Szuveges (Australië), The overland hippie trail to India and Nepal in the 1960s and 1970s (Bachelor-scriptie, La Trobe University Melbourne, 2014)
Sharief Gemie en Brian Ireland (VK), The Consul and the Beatnik: The Establishment, Youth Culture and the Beginnings of the Hippy Trail (1966–8) (University of South Wales, 2017)
Mark Liechty (VS), Far Out. Countercultural Seekers and the Tourist Encounter in Nepal (University of Chicago Press, 2017)
Sharief Gemie en Brian Ireland (VK), The Hippie Trail. A History (Manchester University Press, 2017)
Grant Szuveges (Australië), The Overland Hippie Trail to India and Nepal in the 1960s and 1970s: A Comparison with Contemporary Backpacking (Doctoraalscriptie, La Trobe University Melbourne, 2020)
Uwe Granzow (Duitsland), Der legendäre "Magic Bus" nach Indien 1970 - 1983 (Freiburg, 2021)
Richard Gregory (VK), The Overland - Buses to India 1957-1980 (2021)